Recent Reviews
Dave & Michelle Hague
In March of 2018, my wife and I hired a reputable realtor to sell our home in Boerne, TX.  Although we had some showings, we never had any offers.  The realtor's communication skills and attention to our needs was sub-par, at best.  In fact, we were usually the driving force behind most of our communications and strategy sessions.
With no luck for for nearly 10 months, we switched to Mark Phillips with Hill Country Flat Fee Realty.  Within a few days, we had several showings, and within a few weeks, we had an offer for near-asking price.  Not only did we save a significant amount of funds by going with Mark, but we also sold the home for the price for which he predicted we'd sell.
While Mark's advertising of our home was excellent, his communication skills and ability to convey important information to us and prospective buyers' realtors was superior.  Mark made us feel like we were his only client and his number one priority at all times.
Simply put, you cannot go wrong with Mark Phillips and Hill Country Flat Fee Realty!
Superb Service!
Do NOT think twice about calling Mark Phillips of Hill Country Flat Fee Realty to sell your house or help you buy a new one! Admittedly, Mark is a good friend of ours, but we know his character & work ethic is solid. We also wanted to maximize as much of our equity as possible and with Mark's flat fee commission model, we did exactly that!
We have no doubt that the virtual tour Mark built for us helped sell our home quickly. Mark spent three hours at our home, making sure each room was perfectly staged and well lit. He took multiple pictures of each room, the exterior, the backyard/pool, our guest house and even did some video recordings. Mark didn't stop there. He then drove to our HOA park that has a private pond & tennis courts and took more photos and videos.
Within a matter of just a few weeks, Mark had our home under contract to an out of the area buyer. Mark's internet marketing works! His system would email us weekly and show us exactly how many people were viewing our home through his virtual tour that was also connected to all of the big sites as well.
Bottom line-You want to sell your home and save a lot of money in the process and have an experienced broker taking care of everything? Then, we would highly suggest you call Mark Phillips with Hill Country Flat Fee Realty. Compared to a 6% listing, we saved over $16,000 in commissions when Mark sold our home!
Call Mark…you won't regret it!
Cody & Noni Love
Mike and Karen Vaughan
We chose Mark and Hill Country Flat Fee Realty to list/market our Fair Oaks Ranch (Deer Meadows) home because we knew Mark's tract record of selling many properties in the Hill Country and probably more importantly, we were not interested in paying such high real estate commissions. Mark created an excellent virtual tour, as well as high resolution photos, that highlighted our home's features and uniqueness.
After our listing went live, we were thrilled to see it all over the internet on so many different sites. Within 16 hours of going live, we had an offer and multiple showings. In fact, multiple offers were received. Mark carefully evaluated each offer with us and pointed out the advantages of each offer.
Mark's communication with us throughout the process was superb. He kept us informed during the entire transaction from listing to closing. We sold our home for over 97% of what we were asking for and Mark had it sold on the very first day on the market.
If you are looking for a real estate professional who is competent, honest, knows how to highlight & market your home and you want to save a ton of money in the process, you need to call Mark Phillips of Hill Country Flat Fee Realty. Compared to a 6% listing, Mark saved us $10,800!
Mike and Karen Vaughan
,
Fair Oaks Ranch, Texas
Vernon and Amy Neuhaus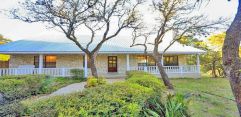 We just bought a home in Boerne and thanks to Mark Phillips of Hill Country Flat Fee Realty, it seemed effortless.  He's straight forward, honest, hands on and has your back.  He's professional and knowledgable about the market and was always in touch with us.  It has been a pleasure to have him represent us as our Realtor.  We look forward and feel at ease knowing he will be selling our other home in Leon Springs.  We also appreciated receiving a buyer rebate check (several thoudands of dollars) back from Mark after our recent purchase!
Vernon and Amy Neuhaus
,
Boerne, Texas
Gary and Margaret Heyland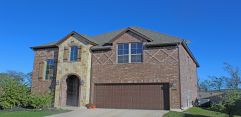 I rarely write reviews or testimonials, but in this case I felt compelled to do so.  My wife and I have bought and sold more than a few homes and were always frustrated by the expense and the service we received from Realtors.  This drastically changed when we met Mark Phillips of Hill Country Flat Fee Realty & Management.  You would think that with Mark's more than fair discount commission structure, you would receive less service and less attention to detail, but Mark provided just the opposite.  We received, by far, the most professional service we've ever experienced in working with a Realtor. Mark truly cares about his clients and his committed to doing what is in their best interest.  When you can receive far better service at a substantially discounted price, it's truly foolish to work with any other Realtor.
Gary and Margaret Heyland
Tom and Susan Jenkins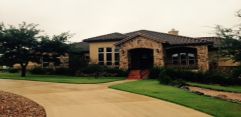 Mark – Tom and I wanted to let you know that we appreciated all of the help you gave us in the search for our new home.  We thoroughly enjoyed working with you during what was a very stressful time for us.  We needed to find a new home in a very short time and you were definitely up to the task.  Tom and I know that we were not the easiest clients to work with but you made it look effortless.  I think this is because you truly love helping people find their perfect home.  You went above and beyond, expanding the search area in and around Boerne, San Antonio and New Braunfels, graciously taking us to see a large number of homes until we found the perfect home.  Once we found the perfect place you were able to help us close on the home in an amazing 30 days without a hiccup.  Tom and I highly recommend Mark to anyone who wants an agent who not only listens to your requirements, but understands the market and will make looking for a new home fun and almost painless.  We will most certainly be using Mark if we ever need to sell our home in the future.
Best Regards, Tom and Susan
Tom and Susan Jenkins
,
New Braunfels, Texas
Don and Joyce Campbell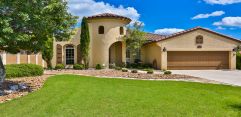 Mark sold our home to a cash buyer in 35 days, saved us $8,700 in real estate commissions and secured an offer for 99% of our asking price. Everything from his marketing strategy to the closing was handled smoothly and satisfactory for both parties.  Mark is a true professional.  We recommend him for a top quality sales transaction
Don and Joyce Campbell
,
Boerne, Texas
Rex and Loretta Hackett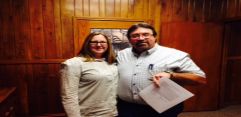 Mark Phillips is the most caring and professional Realtor we have ever had the pleasure of working with.  He went above and beyond in meeting our needs to find us our home. His knowledge of neighborhoods in Boerne was extremely helpful to us, as we were newer to the area.  With several delays on the part of our lender, Mark continued to make contact with them, keeping the seller and ourselves informed of the progress.  We highly recommend Mark Phillips with Hill Country Flat Fee Realty for your real estate needs. Receiving the buyers rebate check at closing was an added bonus!
Steve and Sharon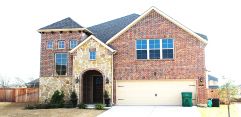 Mark-I want to sincerely thank you for going the extra mile for Sharon and I during the purchase of our wonderful home in the Hill Country! We were blown away by how on top of the transaction you were the entire time. We immediately knew we were in good hands just listening to you speak with the builder's sales agent. It was clear you knew what questions to ask in terms of what construction materials were used, what standard features were included, pointing out the value of the home based on square footage, etc. We really appreciated you negotiating strong on our behalf and getting the builder to include window blinds as well as the water softener even when it looked like the builder was not going to budge on these items. Sharon and I aren't sure if we appreciated your hard work and professionalism the most or the reduction in price to the tune of thousands of dollars we received from your Buyer Rebate Program. Either way, we truly want to thank you for going the extra mile for us. We won't forget it when it comes to sell the home someday (not for a long time!).
Paul and Jen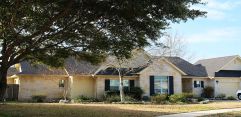 Mark-Jen and I just wanted to thank you again for all you did for us on our recent purchase of our home in Boerne Texas. We were impressed at how quickly you were able to determine what we wanted and then how quickly you were able to come up with a list of properties that fit our list of "wants". You were very professional yet very patient with us and it was obvious you understood and respected the fact that this was a big decision for us. We were also so impressed at how well you communicated with everyone involved in the transaction. We received several positive comments from our lender and the other professionals involved in the transaction. You represented us so well and we are confident you got us the best deal possible on the dream home we bought. I'm sure you won't mind us passing on our experience with anyone else looking to buy or sell a home in the Boerne Texas area. Thanks again, Paul and Jen