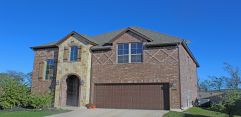 I rarely write reviews or testimonials, but in this case I felt compelled to do so.  My wife and I have bought and sold more than a few homes and were always frustrated by the expense and the service we received from Realtors.
This drastically changed when we met Mark Phillips of Hill Country Flat Fee Realty.  You would think that with Mark's more than fair discount commission structure, you would receive less service and less attention to detail, but Mark provided just the opposite.  We received, by far, the most professional service we've ever experienced in working with a Realtor. Mark truly cares about his clients and his committed to doing what is in their best interest.
When you can receive far better service at a substantially discounted price, it's truly foolish to work with any other Realtor.